Over the 30 years of its activity, JWP Patent & Trademark Attorneys has handled over 55,000 cases related to the protection of intellectual property rights. The work for several thousand entrepreneurs, inventors, scientists, designers and creators, contributed to the protection of thousands of inventions, technologies, works, products and markings in nearly 120 countries around the world. Professional support provided by JWP has thus helped many domestic and foreign companies from various sectors of the economy as well as research and development units to succeed. JWP Patent & Trademark Attorneys continues to grow and remains one of the leading patent law firms in Poland. The company's team now includes more than 120 specialists working in four cities in Poland.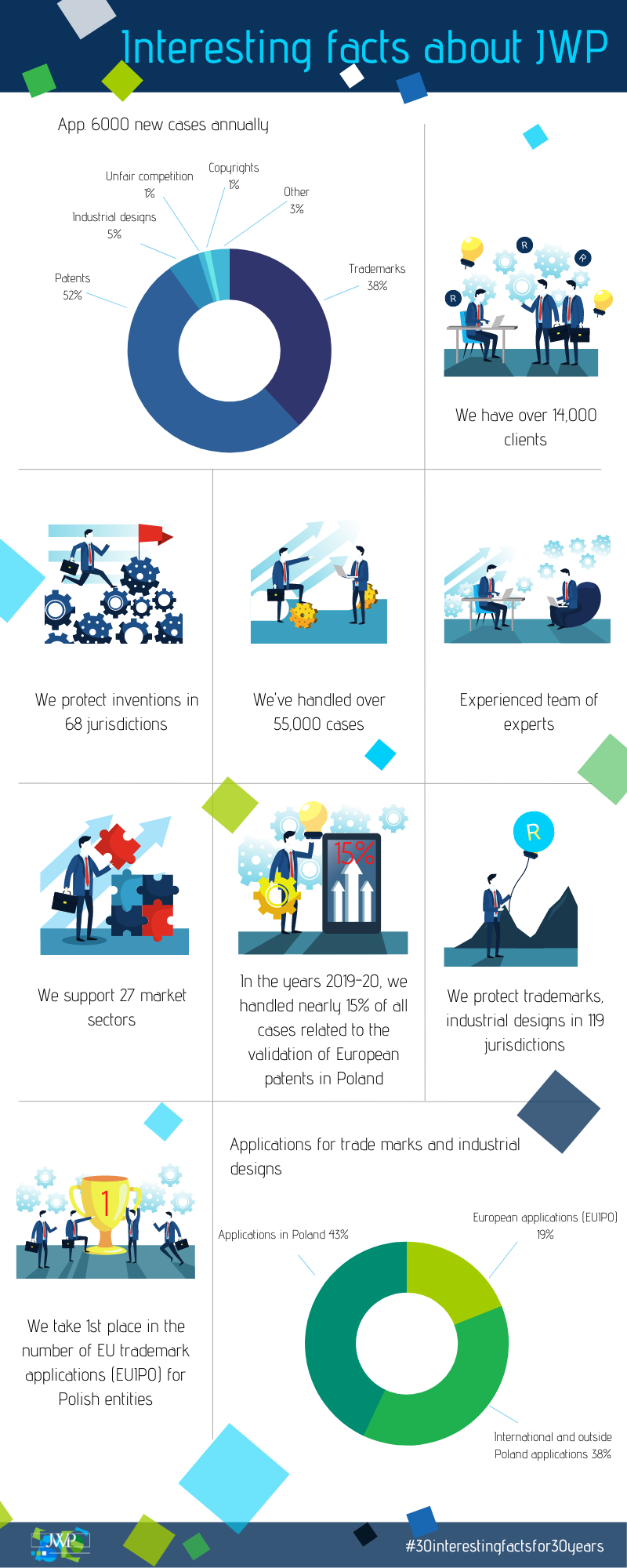 'We are committed to ensuring that clients receive high quality legal assistance in our firm in relation to all aspects of intellectual property rights protection. It is important to us that our clients have partners in us who understand their needs and their industry and who provide professional support and a sense of security. We aim to be partners who help them grow their business and successfully achieve their goals. (..)
The achievements of our clients and the firm make us proud. By protecting intellectual property rights, promoting knowledge in this area and a culture of respect for the law, we feel that together with our clients we contribute to changing the world and developing innovation and technology. Together, we propel the wheel of development, which by working efficiently in the area of intellectual property rights protection, drives progress.'
– Dorota Rzążewska is the Managing Partner at JWP Patent & Trademark Attorneys.