The Jubilee Gala of the JWP Firm and Foundation was graced by the Ukrainian artist Natalia Pastuszenko and her paintings. Her pieces – reminiscent of the works of Gustav Klimt or Marc Chagall – could be admired throughout the evening. As many as eight paintings were sold, and three more were presented as prizes in a competition organized by JWP.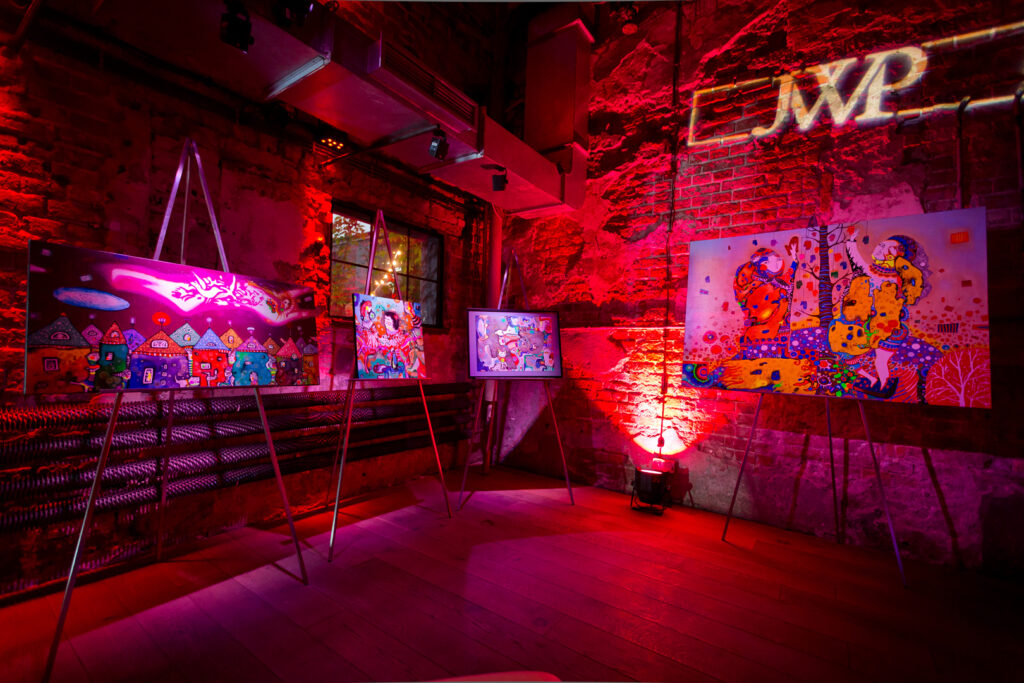 A competition was held during the gala in which three pieces by the Ukrainian artist were to be won. The winner of the main prize, the painting entitled "Towards the Future", was Adam Trawczyński.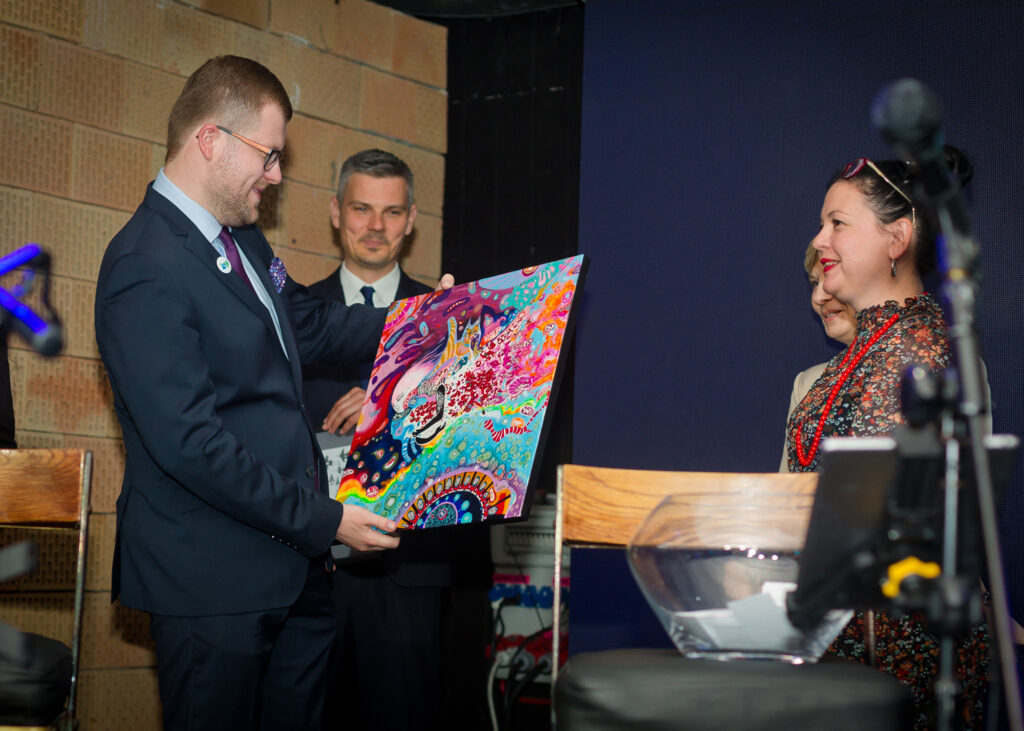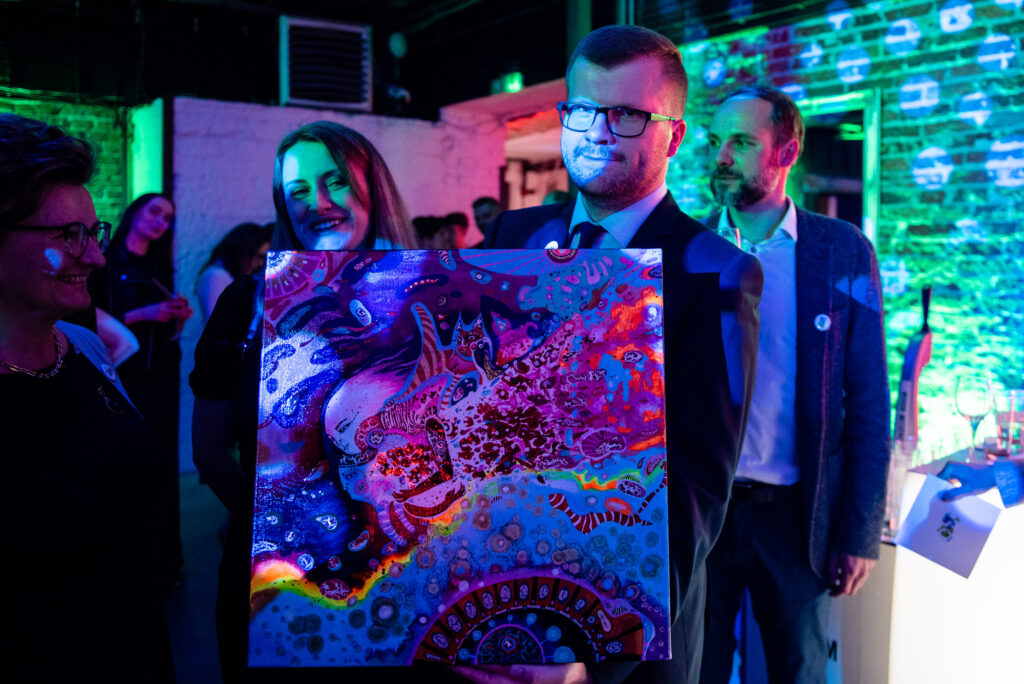 Two graphics, "Titanic" and "People and Birds", were presented to Ms. Agnieszka Krawczyk and Paweł Kocańda.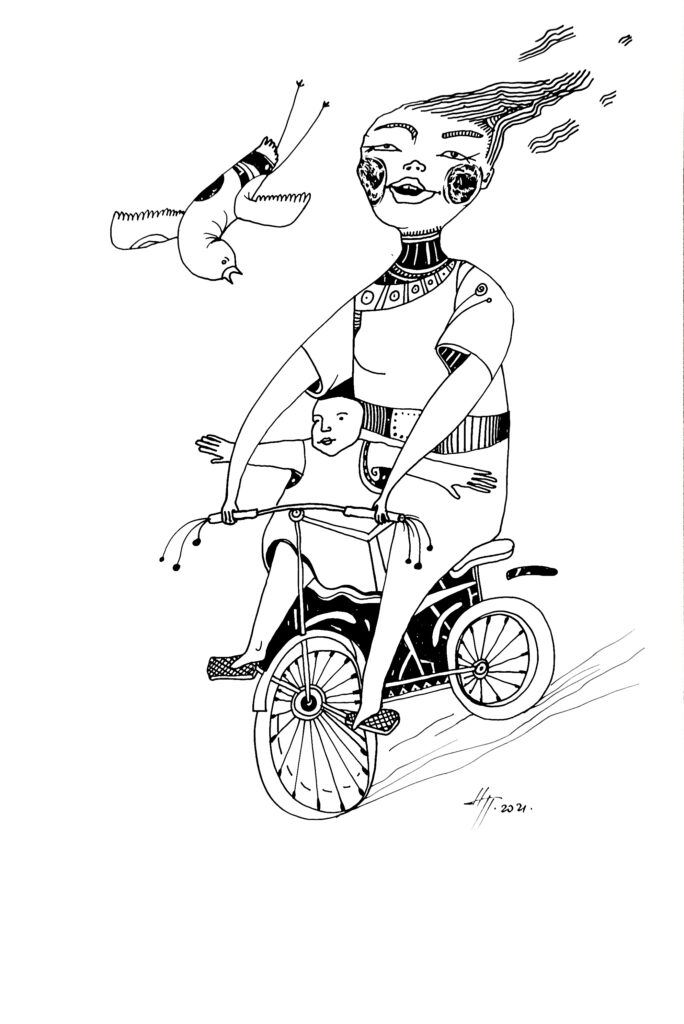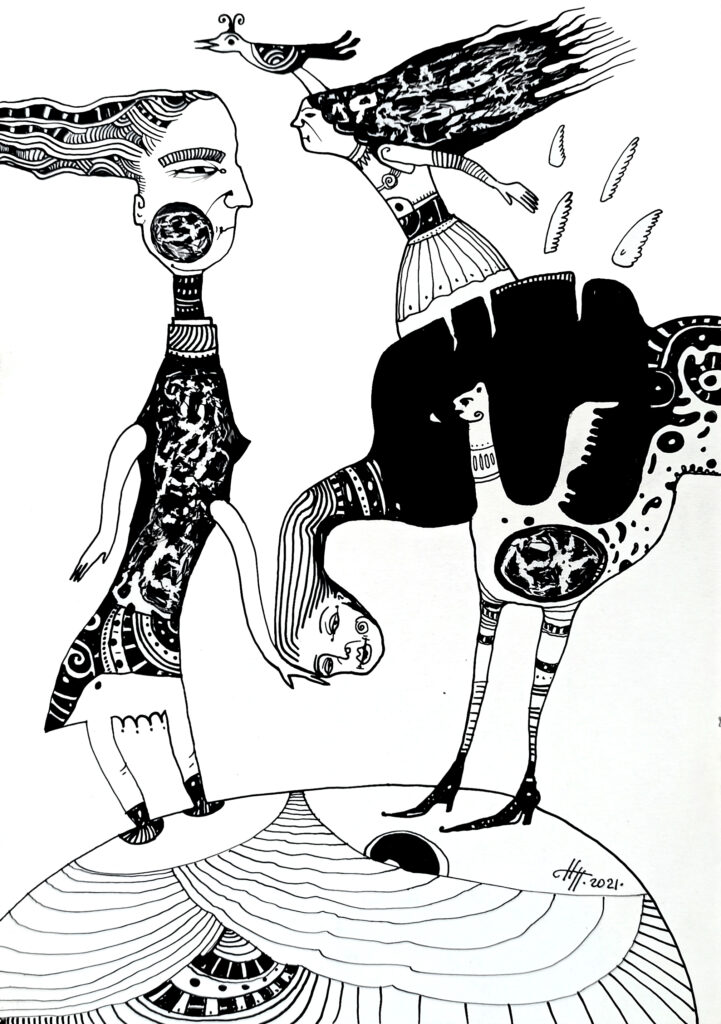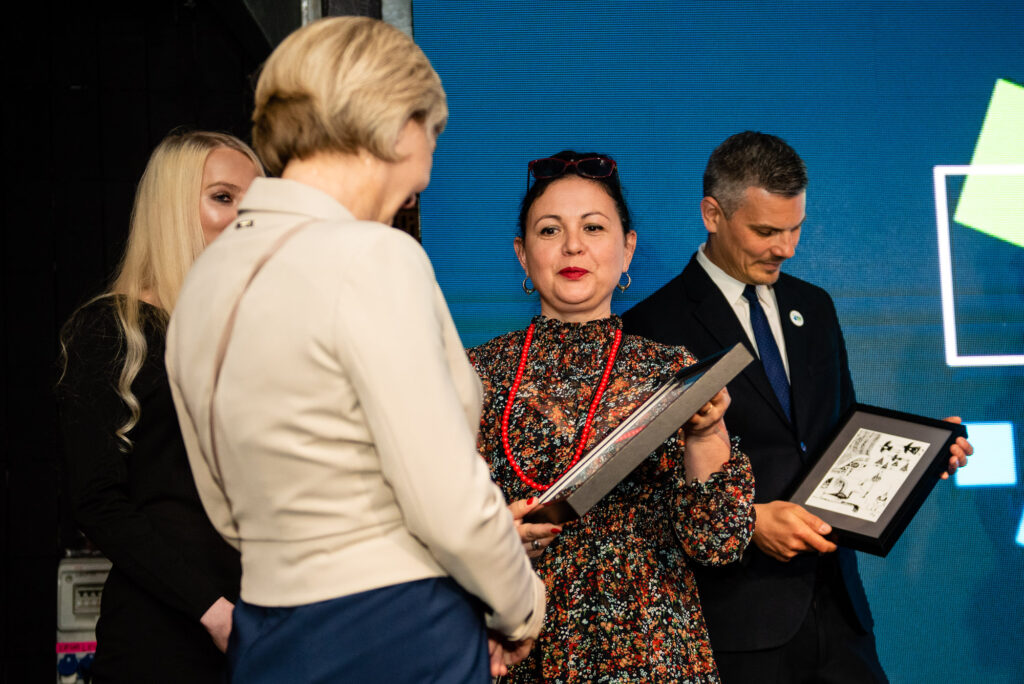 Thanks to the involvement of all the competition participants, the guests of the gala and JWP Patent Attorneys – and Ms. Natalia Pastuszenko – the amount collected totalled PLN 30,099 which contributed to the account of the Polish Humanitarian Action (PAH) and will be used to help people who suffered as a result of the war in Ukraine. PAH provides humanitarian and material aid to people who have had to leave their homes, and to those who have already returned and are starting to rebuild them. We strongly believe that our common path to a better future begins with small gestures and joint actions like this.
We would like to thank the people who joined our collection, especially our colleagues from Haseltine Lake Kempner LLP, Ms. Amanda Mallon and Walker & Jocke Co., LPA Ms. Patricia Walker, for supporting our initiative.
"The Dance" is a painting made specifically for the anniversary of the JWP firm and foundation. It symbolizes energy, harmony and cooperation, as well as the notion of being and creating together.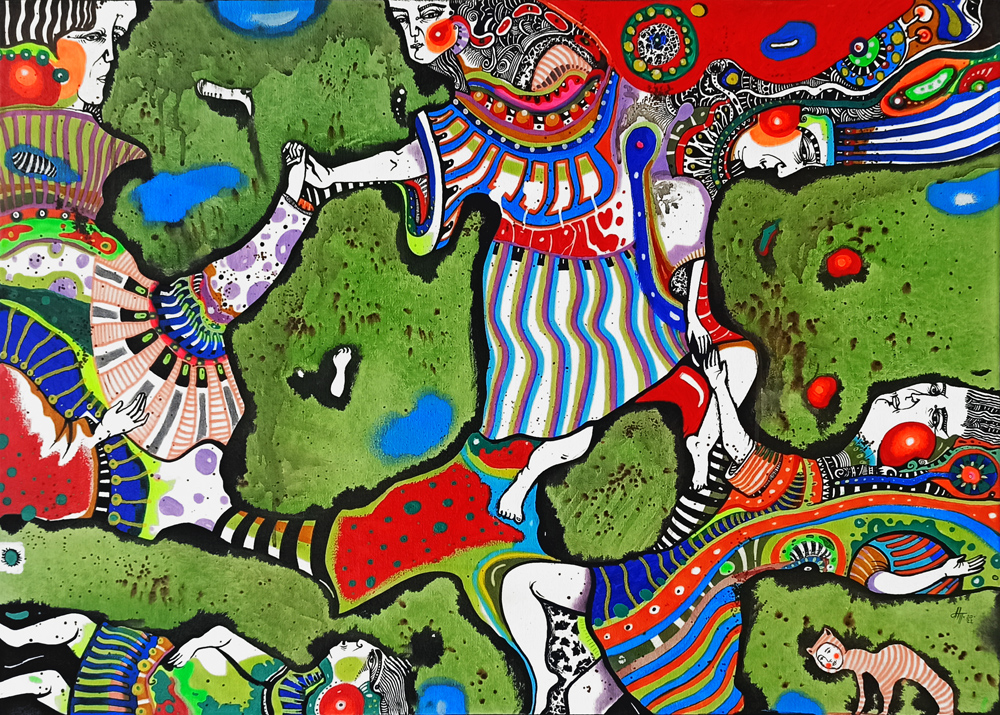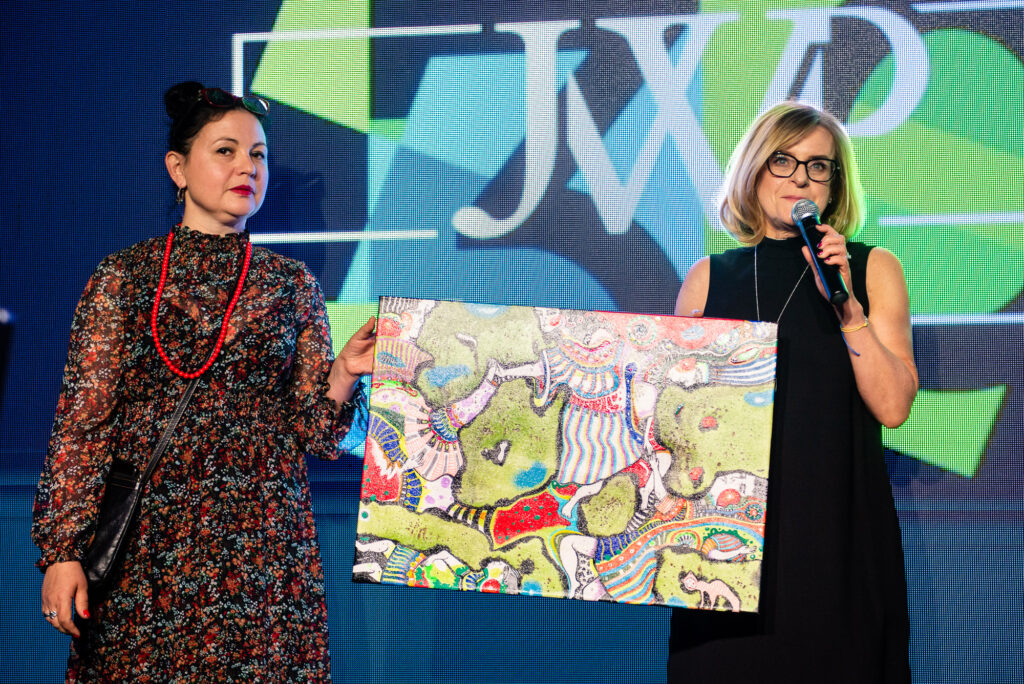 We recommend the excellent pieces by Ms. Natalia Pastuszenko – https://www.facebook.com/nataliapastuszenko/
Thank you so much for being with us!